Windows 11 has brought a fresh and modern look to our desktops, and it's no surprise that many users want to customize their experience further. One popular way to personalize your Windows 11 desktop is by changing the wallpaper regularly. It's a simple yet effective method to keep your desktop looking fresh and appealing. In this guide, we'll explore 8 different ways to automatically change your wallpaper daily in Windows 11, from built-in settings to third-party applications.
8 Ways to Auto Change Wallpaper Daily in Windows 11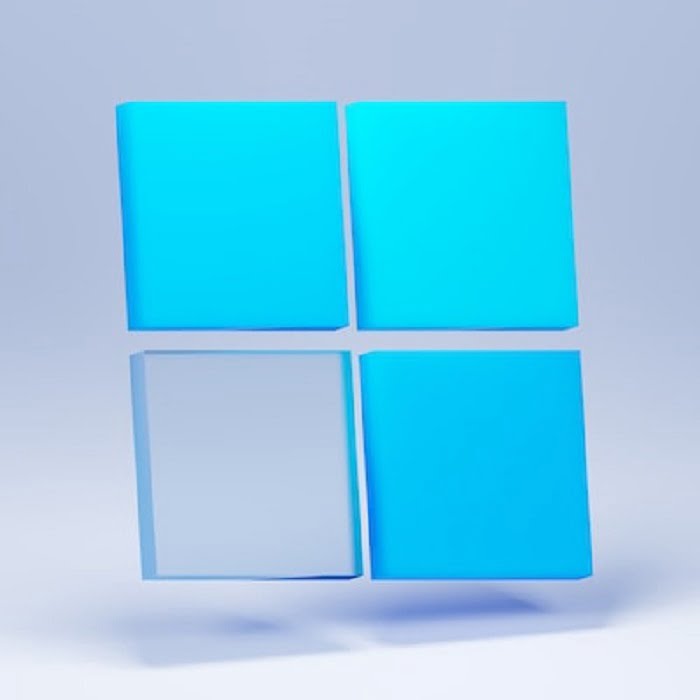 1: Windows Themes
Using themes from the Microsoft Store is one of the simplest ways to automate your desktop wallpapers. There are several distinct themes available, each with numerous wallpapers that change automatically once the theme is applied. The Vector Art Premium, Rain in the City, and Earth From Above Premium themes are our top picks.
These themes come with a few wallpapers by default, but you can choose a folder of downloaded wallpapers to cycle automatically in the theme settings. See our article on how to apply themes in Windows 11 for more information.
2: Slideshow
The Slideshow option is the second best choice for automatically changing the background in Windows 11. In Windows 11, you may find this option under Personalization > background > Personalize the background.
After you've chosen the slideshow option, you'll need to navigate to a folder on your computer that includes all of the photographs you wish to utilize as backdrop images. You may also choose an interval for changing the background images here.
3: Windows Spotlight
Windows Spotlight works in the same way as a slideshow, except instead of using images from your local storage, it gets images from the Internet and tells you what the image symbolizes or where it was taken. Windows Spotlight is a fantastic option for those who can't decide on a background. It comprises photographs taken by some of the world's most skilled photographers. As a result, you can tour the world from your computer.
4: Wallpaper Engine
Wallpaper Engine is a well-known wallpaper carousel program. It is a premium app, but it has many features worth paying for, including a large collection of wallpapers from many categories. You can select static or live wallpapers, and if you want to get really personal, you can even build your own wallpapers here. There are choices such as precise time intervals, rotation cycles, and so on. Wallpaper Engine is one of the most versatile wallpaper programs available on the Internet.
5: Daily Desktop Wallpaper
This simple program is primarily intended for those who are interested in Bing backdrop photos. It retrieves the Bing Daily Wallpapers for the region you pick. You may see the last eight wallpapers from this collection, along with their descriptions, by clicking here.
As previously said, the program is significantly simpler and is simply responsible for changing the desktop and lock screen backgrounds on a daily basis. You can also provide a location for these wallpapers to be saved. There is also the ability to select the resolution of the wallpapers you want.
6: Wallpaper Studio 10
Wallpaper Studio 10 is a complicated application with numerous capabilities. You can explore thousands of wallpaper collections created by the community's outstanding editors and users. Entire collections can be set up as a carousel for your desktop or lock screen wallpaper. Search collections by genre, popularity, or even country. You can also make your own collections using the wallpapers of your choice.
Wallpaper Studio 10 also allows you to search for Daily Bing Wallpapers from a specified region. Bing wallpapers are simple to utilize as backdrops for your desktop or lock screen.
7: Wallpaper Change Scheduler
Wallpaper Change Scheduler is free software that allows you to change your wallpapers in Windows 11 automatically. This program offers various capabilities that allow you to schedule the changing of your desktop wallpaper on a daily or weekly basis. You may even change the wallpaper by moving your mouse!
8: PictureThrill
PictureThrill is comparable to the Wallpaper Studio app we previously mentioned. It just downloads new wallpapers from NASA, Bing, and EarthSciences and saves them to your desktop. It may automatically refresh new wallpapers every day based on the categories you select. So, once you've chosen your preferences, the application will automatically change your desktop background.
Default Wallpaper Settings in Windows 11
Let's start with the basics. Windows 11, like its predecessors, allows you to set a static wallpaper as your desktop background. You can choose from the pre-installed wallpapers or select an image of your choice from your computer. However, this method has limitations as it doesn't offer the option to auto-change your wallpaper daily.
The default wallpaper settings in Windows 11 provide a simple and easy way to set a static image, but they lack the dynamic aspect of having a fresh wallpaper every day.
Why Auto Changing Wallpapers Daily is Beneficial
Before we dive into the different methods, let's discuss why changing wallpapers daily can be beneficial. It's not just about making your desktop look pretty; there are several advantages to this practice.
Mood Enhancement: Different wallpapers can evoke different moods. A serene landscape might help you relax, while an inspiring quote could motivate you. Changing wallpapers daily can have a positive impact on your overall mood and mindset.
Creativity Boost: A changing wallpaper can provide a burst of creativity. A new image might spark new ideas or inspire you in various ways.
Personalization: Your desktop is your digital workspace, and personalization is key to making it truly yours. A fresh wallpaper every day adds a personal touch that reflects your style and interests.
Introducing Third-Party Wallpaper Apps
If you want to go beyond the limitations of the default wallpaper settings in Windows 11, third-party wallpaper apps come to the rescue. These applications provide a wide range of features, including access to extensive wallpaper collections, scheduling options, and more. Let's take a closer look at some of these applications.
Wallpaper Engine: Wallpaper Engine is a highly popular wallpaper application that offers a massive library of interactive wallpapers. It allows users to create their wallpapers and even share them with others. The real standout feature is its support for dynamic wallpapers, including the ability to change wallpapers daily.
Rainmeter: Rainmeter is a unique application that allows for extensive desktop customization, including changing wallpapers. While it may require a bit of technical know-how, it offers tremendous flexibility in terms of appearance.
DisplayFusion: DisplayFusion is a comprehensive multi-monitor tool that includes a wallpaper manager. It lets you cycle through wallpapers automatically, offering advanced customization options for multi-monitor setups.
How to Auto Change Wallpaper Daily in Windows 11
Now, let's get into the practical aspect of how to auto-change your wallpaper daily in Windows 11.
A. Windows Settings:
Right-Click on Desktop: Begin by right-clicking on your desktop. This will open a context menu.
Select Personalize: Click on "Personalize" to access the Windows Settings app.
Choose Background: In the left sidebar, select "Background."
Browse for the Image: Under "Background," click the "Browse" button to choose an image from your computer.
Adjust Settings: Once the image is selected, scroll down and find the "Change picture" section.
Change the Interval: Here, you can select the frequency at which you want your wallpaper to change. Choose "Change picture every day" from the dropdown menu.
Save Your Changes: Click the "Save" button to confirm your settings.
B. Control Panel:
Open Control Panel: Press "Win + X" and select "Control Panel" from the context menu.
Access Personalization: In Control Panel, click on "Appearance and Personalization."
Select Personalization: Next, click on "Personalization."
Change Desktop Background: On the left side, select "Change desktop background."
Adjust Settings: Similar to the Windows Settings method, you can choose an image, scroll down to "Change picture," and set the interval to "Change picture every day."
Save Your Changes: Click "Save changes" to apply the new settings.
Third-Party Applications: A Deep Dive
For those looking for more flexibility and a richer wallpaper experience, third-party applications are the way to go. Let's delve into two popular options: Wallpaper Engine and DisplayFusion.
1. Wallpaper Engine:
Wallpaper Engine is a versatile application that offers a vast collection of wallpapers, including 2D and 3D animations. To set it up:
Install Wallpaper Engine: First, download and install Wallpaper Engine from the Steam store.
Choose a Wallpaper: Launch Wallpaper Engine and browse through the extensive library. Select a wallpaper you like.
Set as Wallpaper: Click on your chosen wallpaper, and then click "Set as Wallpaper."
Configure Wallpaper: In the Wallpaper Engine settings, configure the wallpaper's behavior and animation.
Enable Daily Rotation: You can set up daily rotation within Wallpaper Engine's settings. Navigate to "General Settings" and find the option for changing wallpapers daily.
2. DisplayFusion:
DisplayFusion is known for its multi-monitor support and advanced wallpaper management features. Here's how to use it for daily wallpaper changes:
Install DisplayFusion: Download and install DisplayFusion from their website.
Access Wallpaper Settings: Right-click on the DisplayFusion icon in the system tray and select "Wallpaper."
Add Wallpaper Source: Click the "Add Wallpaper" button to choose the image you want to set as your wallpaper.
Enable Daily Rotation: Under the "Wallpaper Source" tab, set the rotation interval to "Every day" or as per your preference.
Save Settings: Click "Apply" to save your changes.
Troubleshooting Common Issues
While setting up daily wallpaper changes, you might encounter some common issues. Here's how to address them:
1. Wallpapers Not Changing:
If your wallpapers aren't changing daily, check the following:
Ensure the images you want to use are in the correct folder.
Make sure the rotation interval is set to "Every day" in your chosen method (Windows Settings, Control Panel, or third-party application).
2. Application Crashes:
If you're using a third-party application and it crashes, try the following:
Update the application to the latest version.
Check for system compatibility.
Disable any conflicting applications or extensions.
3. System Slowdown:
If your system becomes slow after implementing daily wallpaper changes, consider the following:
Use images with reasonable resolutions. High-resolution wallpapers can consume system resources.
Close unnecessary background applications and processes.
Ensure your PC meets the minimum system requirements for the wallpaper application you're using.
Tips for Wallpaper Selection
Selecting the right wallpapers is crucial for an enjoyable experience. Here are some tips:
1. High-Resolution Images: Opt for high-resolution wallpapers (1920×1080 pixels or higher) to ensure crisp and clear visuals on your screen. High-quality images enhance the overall aesthetics of your desktop.
2. Proper Aspect Ratios: Choose wallpapers with the correct aspect ratio for your monitor to prevent stretching or cropping. Most modern monitors have a 16:9 aspect ratio, so wallpapers in this format will fit perfectly.
3. Variety and Themes: Explore a variety of themes and styles. Whether you prefer nature scenes, abstract art, motivational quotes, or your favorite TV shows, having a diverse collection keeps things interesting and ensures you never get bored.
4. Personal Touch: Consider creating your wallpapers by adding personal photos, artwork, or inspirational quotes. Custom wallpapers add a unique touch to your desktop, making it truly yours.
5. Check Licensing: If you're downloading wallpapers from the internet, be mindful of copyright and licensing issues. Always use wallpapers from reliable sources that offer images for free or personal use to avoid legal complications.
Conclusion
In conclusion, changing your wallpaper daily in Windows 11 is a fantastic way to enhance your desktop experience. With the built-in settings and third-party applications available, you have plenty of options to choose from based on your preferences and technical expertise.
By understanding the benefits of dynamic wallpapers and exploring different methods, you can transform your desktop into a visually appealing and inspiring space. Whether you prefer the simplicity of built-in settings or the advanced features of third-party applications, the choice is yours.
Remember, personalization is at the heart of an enjoyable computing experience. Your desktop is like a digital canvas waiting for your creative touch. So, don't hesitate to experiment with different wallpapers, themes, and styles until you find the perfect combination that resonates with you.
In the digital age, where we spend a significant amount of time in front of our screens, having a visually pleasing desktop can positively impact your mood, creativity, and productivity. Embrace the power of customization, and let your desktop reflect your personality, interests, and aspirations.
So, what are you waiting for? Dive into the world of daily changing wallpapers and transform your Windows 11 desktop into a captivating visual experience that inspires you every day. Start your creative journey today and make your desktop truly one of a kind. Happy wallpapering!